The following Guest Post interview of Jordan Trimble, CEO of Skyharbour Resources, (TSX-V: SYH) / (OTCQB: SYHBF) was conducted by Dave Jackson of Stockhouse. It's long but strong — well worth the read for a better understanding of the uranium sector & Skyharbour. Without further commentary, the next sentence is the beginning of the Guest Post.
Meet the "Preeminent Uranium Explorer" in Canada's Athabasca Basin
There have been a lot of misconceptions regarding what the real catalysts will be to power "The New Green Revolution." The conventional wisdom has always centered around wind, solar & hydro power. But one of the cheapest, cleanest and most reliable sources of clean, green energy is nuclear. And, when it comes to the only fuel for nuclear power, uranium, few jurisdictions on earth have produced as much and of such high-grade as in Canada's Athabasca Basin in Northern Saskatchewan. 
Now, a top tier uranium project portfolio with existing resources and robust discovery potential in the Athabasca Basin is clearly on the radar for investors.
Skyharbour Resources Ltd. (SYH) (TSX-V:SYH, OTCQB: SYHBF) is a leading uranium exploration Company with projects located in the historic and prolific Athabasca Basin of Saskatchewan, Canada – ranked as the second best mining jurisdiction to work in globally by the Fraser Institute in 2018. The Company has been acquiring top-tier exploration projects at attractive valuations culminating in six uranium properties totaling ~240,000 hectares throughout the Basin.
Skyharbour owns 100% of its flagship property – the 35,705-hectare, advanced exploration-stage Moore Uranium Project – after completing an earn-in from Denison Mines (TSX:DML), a large, strategic shareholder in the Company.
Management says its mandate is to build a portfolio of high-quality projects, advance these projects through exploration, forge strategic partnerships with companies who can advance non-core projects, and position the company as an attractive acquisition target.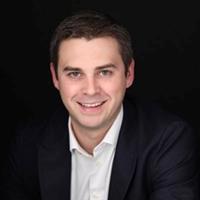 Jordan Trimble is the President and CEO as well as a Director of Skyharbour Resources Ltd. By background, he is an entrepreneur and has worked in the resource industry in various roles with numerous companies specializing in management, corporate finance and strategy, shareholder communications, deal structuring and capital raising.
Before Skyharbour, he was the Corporate Development Manager for Bayfield Ventures, a gold company with projects in Ontario which was successfully acquired by New Gold in 2014. Bayfield made a high-grade gold and silver discovery at its Burns Block property in the Rainy River district which is now a part of the producing Rainy River Mine. 
Stockhouse Editorial recently caught up with the CEO to get a detailed corporate update on Skyharbour Resources. 
SH: Thank you for joining us again Jordan. To start off, can you update our investor audience and your Skyharbour shareholders on any new company developments, especially in the wake of the COVID-19 pandemic?
JT: It is my pleasure, and I am happy to provide an update on Skyharbour Resources. This year has been a busy one for us as we have completed several exploration and drill programs on our properties, we have strengthened our board of directors, we brought in a new strategic partner to advance our North Falcon Point Project and we successfully raised capital with new institutional investors to fund exploration programs in 2021. Needless to say, this has been anything but an ordinary year, but we have still managed to safely and effectively advance our project base and create shareholder value through this trying time which is testament to the great team we have here at Skyharbour. 
Specifically, we conducted two drill programs totaling approx. 5,000m at our flagship Moore Uranium Project and successfully discovered new zones of uranium mineralization as well as expanded known zones having intersected high-grade uranium in several drill holes. We are now planning a follow-up drill program to commence early in the new year. As a part of the Company's prospect generator strategy, partner companies Orano (previously AREVA) and Azincourt both completed exploration and drill programs at our Preston and East Preston projects, respectively. These partner companies can earn up to 70% of the Preston and East Preston projects through project consideration totaling $11.5 million in exploration and cash payments.
More recently, we announced a new partner company, ASX-listed Valor Resources, coming in to advance our North Falcon Point project whereby they can earn 80% of the project through a combined $5 million in exploration expenditures, cash and stock over three years. Corporately, we added Joseph Gallucci to our Board of Directors to fortify our capital markets experience. Mr. Gallucci has over 15 years' investment banking experience and is currently the Managing Director and head of mining investment banking at Laurentian Bank Securities Inc. Lastly, we were able to finance the company with new institutional investors to fund our continued exploration efforts at our projects while receiving cash payments from option partners. 
SH: As a follow up question, how has SYH advanced its plans to improve its market position?
JT: Skyharbour is one of only a few active Canadian uranium exploration & development companies that is in the business of discovering & advancing the next generation of uranium deposits to fuel nuclear reactors. Our projects are located in the prolific Athabasca Basin of Saskatchewan, Canada, which is host to the highest-grade and largest uranium deposits in the world. Saskatchewan is also consistently ranked as a top mining jurisdiction to work in globally by the Fraser Institute. We have been acquiring top-tier uranium projects at attractive valuations culminating in six properties totaling > 240,000 hectares throughout the Basin. We acquired 100% of our flagship, high-grade property, the Moore Lake Uranium Project, from Denison Mines, a large, strategic shareholder of the Company.
The Moore Uranium Project hosts the high-grade Maverick Zone where recent drilling returned 21% U3O8 over 1.5 m within 5.9 m of 6.0% U3O8. In addition to the Maverick Zone, the project hosts other mineralized targets with strong discovery potential which we plan to test in upcoming drill programs. More recently, we have used innovative exploration techniques and some new geological thinking to target previously untested zones of uranium mineralization at our flagship Moore Lake project which has led to new discoveries being made with robust exploration upside potential yet to be tested.
While focused on our core strategy as a discovery-driven exploration company, Skyharbour also employs the prospect generator model and brings in partner companies to advance and fund exploration at its other projects in the Basin. We have announced three project partnerships: one with industry-leader Orano Canada Inc. (formerly AREVA), one with Azincourt Energy, and one more recently with an Australian company called Valor Resources. These partner companies fund exploration and development work at our projects and pay us cash and stock to earn a majority interest in the respective projects. Skyharbour also owns the South Falcon Point Uranium Project which hosts an NI 43-101 uranium resource.
The company is run by a strong management and geological team who are major shareholders with extensive capital markets experience as well as focused uranium exploration expertise in the Basin. Our goal is to maximize shareholder value through new mineral discoveries, committed long-term partnerships, and the advancement of exploration projects in geopolitically favourable jurisdictions. We remain one of the few vehicles out there that offer investors exposure to both the uranium market as well as new high-grade Athabasca Basin uranium discoveries.
SH: Can you give us an update on your summer/fall diamond drilling program at your flagship Moore Uranium Project?
JT: We recently completed a 2,560 m summer/fall drill program at our flagship Moore Uranium Project, with results reported from the first three holes and results pending for an additional four drill holes. Drill hole ML20-09, which was drilled as a follow-up to hole ML20-06, confirmed the continuity of the Maverick East Zone. ML20-09 is a bit of a breakthrough for us as it intersected a discrete zone of predominantly basement-hosted uranium mineralization at 271.5 to 289.0 meters downhole, the longest continuous drill intersection of uranium mineralization discovered to date.
This interval returned 0.72% U3O8 over 17.5 m and contained a basal high grade basement interval of 1.00% U3O8 over 10.0 m. A greater understanding of the Maverick Structural Corridor was also obtained by the drilling of two broadly spaced exploratory drill holes in the Maverick West target area. The drilling identified continuity of the geological model in the area with locally anomalous geochemistry in the basement rocks. Our geological team lead by Rick Kusmirski have done an excellent job as we continue to advance this high-grade uranium project. Planning is underway for a follow-up program to commence in the new year.
SH: You have several exploration projects under the Company's umbrella in the Athabasca Basin region, yet the company's focus remains on Moore Lake. Can you tell us why this particular program is so intriguing and so exciting?
JT: The Moore Uranium Project is our flagship uranium asset within our six projects and has been the focus of our exploration programs more recently. There is an interesting history there as our Head Geologist, Rick Kusmirski, ran JNR Resources when they made the original discovery on the property, back in the early 2000's. JNR was eventually acquired by Denison Mines in 2012, and soon thereafter, Rick joined us at Skyharbour, and we were able to bring the project back into the portfolio in 2016. It is an advanced-stage exploration project with several high-grade zones of uranium, but we feel there is a lot more to be found there.
Skyharbour has carried out several drill programs in the last few years with multiple drill holes intersecting notable new zones of high-grade uranium mineralization at the 4.5-km-long Maverick structural corridor. Using new geophysical techniques and methods, we have successfully refined targets in a new geological setting at the project that previously had very little drill testing. This geological setting is known as the basement rocks which lie below the unconformity, or contact, with the overlying Athabasca sandstone rocks.
Several recent major discoveries in the Basin have been made in these basement rocks (i.e., Nexgen's Arrow Deposit, Fission's Triple R Deposit, Denison's Gryphon Deposit) as they host the feeder zones that carry the uranium up from below. Prior programs have seen very limited drill testing of these target zones. Unconformity-related uranium deposits in the Athabasca Basin are closely related with basement conductive packages like we see at Moore, so we believe there is a lot more uranium to be discovered in these underlying basement rocks.
There also remains strong discovery upside potential at the project as substantial portions of the 4.5-km-long Maverick corridor remain to be systematically drill tested leaving potential along strike as well as at depth in the basement rocks. Outside of the main Maverick Corridor there are also about a dozen other high-priority regional targets on the large property package.
Lastly, it is important to highlight that the project is located on the eastern flank of the Athabasca Basin and is proximal to Denison's Wheeler River project (15 km to the west) as well as to regional infrastructure for Cameco's Key Lake/McArthur River operations.
We are working our way towards a maiden resource estimate, likely to be completed in 2021 and we will be announcing plans for continued exploration at the project early in the new year. This will provide ample news flow and catalysts for Skyharbour throughout 2021 when paired with the exploration programs planned by our partner companies at our Preston, East Preston and North Falcon Point projects.
SH: Recently, Skyharbour signed a letter of intent with Pitchblende Energy to option 80% of the North Falcon Point uranium property. Can you walk us through this deal?
JT: Skyharbour continues to execute on its business model by adding value to its project base in the Athabasca Basin through strategic partnerships and focused mineral exploration. The recent definitive agreement with Pitchblende and Valor at North Falcon Point effectively utilizes our prospect generator model to advance the Company's other projects with partner companies. The agreement provides Pitchblende, soon to be a wholly owned subsidiary of Valor Resources Ltd., an earn-in option to acquire an 80% working interest in the North Falcon Point uranium project, to be renamed the Hook Lake uranium project.
Under the agreement, Pitchblende/Valor will pay $475,000 CAD in cash to Skyharbour, conduct $3,500,000 in exploration over three years, and issue 233,333,333 shares of Valor Resources to Skyharbour. Additionally, Skyharbour will maintain a 100% interest in the southern portion of the Falcon Point Project, retaining ownership of the Frasers Lakes Uranium and Thorium Deposit. This definitive agreement also complements our option agreements with other strategic partners Orano Canada and Azincourt Energy which collectively will generate steady news flow over the next several years.
We are also very excited to have the opportunity to work with our new partner from Australia as they are led by an experienced and dynamic management team. George Bauk is the Executive Chairman of Valor and has over 30 years' experience within the resource industry in both production & exploration with assets in Australia and internationally.
He has held global operational and corporate roles with WMC Resources & Western Metals and has a strong background in strategic management, business planning, capital raising, in a variety of commodities. Mr. Bauk is a member of the WA resources industry, having previously held several senior governing positions with the Chamber of Minerals & Energy including Vice President.
He has overseen several uranium exploration projects in the U.S., Tanzania and Western Australia, partnering with AREVA in Western Australia whilst being Managing Director of Northern Uranium prior to transitioning to Northern Minerals. In 2006, Mr. Bauk was focussed on the southern Tanzanian region which was the region known for the successful Mkuju River discovery by Mantra Resources. During his time as Managing Director of Northern Minerals, he led its rapid development from a greenfields heavy rare earth explorer to one of a few global producers of high value dysprosium outside of China.
Gary Billingsley, a resident of Saskatoon, has also recently joined Valor as a non-Executive Director and brings over 48 years of experience in the resource industry. Mr. Billingsley holds a Bachelor of Science Advanced Degree in Geology from the University of Saskatchewan, has a Chartered Accountant designation, and holds designations as both a Professional Engineer and Professional Geoscientist. Mr. Billingsley has held several operational and corporate roles from Chief Mine Geologist to President and CEO of both small and large public companies.
Besides a strong technical background, he has extensive experience on the corporate and capital markets side of the industry. He has served on board committees including Audit, Compensation, Corporate Governance and Environment, Health and Safety committees. His public company experience covers commodities including oil and gas, base metals, gold, diamonds, uranium, potash and rare earths.
SH: And it would be remiss of me not to get your take on how the uranium market could be affected by the recent U.S. election?
JT: We were optimistic with either outcome of the U.S. election as it pertained to the nuclear industry and uranium mining given the notable bipartisan support the sector has which is a rare commodity right now. However, with Biden announced as President Elect, we are seeing a renewed investor interest in the sector coming to fruition quickly.
A key pillar of Biden's platform is the environment, and he has stated that he wants to make America carbon neutral by 2050 and plans to rejoin the Paris Climate Agreement which is positive for nuclear and the uranium market. Biden has also announced an aggressive and direct $1.7 trillion climate plan budget that would leverage additional private sector and state / local investments to total to more than $5 trillion.
Nuclear power is included in this as the plan calls for the development of Small Modular Reactor (SMR) technology, which again has bipartisan support, and for "leveraging the carbon-pollution free energy provided by existing sources like nuclear." The Democratic Party just recently endorsed nuclear energy for the first time in 48 years as part of its "technology neutral" approach to decarbonising the power sector.
This position has been further strengthened by the U.S. Senate Committee on Environment and Public Works passing a bill which approves the establishment of a national uranium strategic reserve. This reserve will add approx. 4 million pounds of incremental annual U3O8 demand and illustrates to U.S. nuclear utilities the government's support for the sector which should encourage them to start contracting and buying uranium for their ongoing requirements. 
It is worth noting that there has always been a strong interdependence and significant collaboration between the U.S. and Canadian nuclear industries. When it comes to supplying uranium, Canada and the U.S. have a long history of working together. Today, there is a strong need to find and supply the fuel for nuclear power plants and Canada will continue to be an important source of uranium for U.S. nuclear utilities which do not want to rely as heavily on concentrated and less geopolitically favourable foreign sources like those from Kazakhstan and Russia.
I expect the U.S. reliance on Canadian uranium production to increase in the coming years. Unlike domestic U.S. uranium deposits, Canada's Athabasca Basin has the highest-grade deposits of uranium in the world which makes them highly valuable and profitable to mine. Skyharbour is ultimately looking to find new uranium deposits and then to advance and de-risk these projects to the point where they can be developed and mined to satisfy the needs of nuclear reactors in the U.S. and globally for years to come.
SH: You've been quoted as saying, "The uranium market has recently shown notable signs of an accelerating recovery, including increasing uranium prices, and improving sentiment as we enter a more seasonally active time of year. This acceleration appears to be due to several sector developments including mine closures and production curtailment." What is the takeaway for retail and institutional investors from this?
JT: I have said before that the underlying supply-demand fundamentals for uranium are the strongest we have seen in a long time and the market is starting to wake up this. In the last few years, we have seen a major supply side response play out with low uranium prices forcing production/supply curtailment which has been exacerbated by the pandemic. At one point earlier in the year, almost 50% of primary mine supply was offline as the virus caused several operations to shut down temporarily including Cigar Lake. More recently we have seen the Ukraine announce it will be shutting down all its uranium mines due to lack of funding. The uranium mining industry globally is reliant on supply highly concentrated both geologically and geographically and this makes the risks to the supply side far greater than the risks to the demand side.
The world's largest producers of uranium, Kazatomprom (the world's largest producer headquartered in Kazakhstan) and Cameco (the second largest produced headquartered in Canada), have scaled back operations and have become buyers directly in the spot uranium market to make up for this decreased production. At the current $30 per pound of U3O8 it is more profitable for them to buy in the spot market and sell into their higher priced contracts with nuclear utilities. Furthermore, much like we have seen leading up to previous uranium bull markets, there has been significant underinvestment in new mining projects which will further strain an already reduced supply side for years to come.

In 2020 there will be approximately 110-120 million pounds of primary mine supply in the backdrop of over 180 million pounds of uranium demand with a cumulative gap estimated to be over 300 million pounds by the late 2020's. This supply deficit that will surely help drive higher uranium prices going forward.
When we look at the demand side, we continue to see the megatrend of the electrification of almost everything and forecasters expect electricity demand to grow significantly over the coming decades with the advent and adoption of electric vehicles. Demand has been improving, now exceeding pre-Fukushima levels, and has been outstripping primary supply over the past couple years.
Finite inventories and other secondary supplies are being depleted to make up the difference. Furthermore, well over 50% of all utility uranium contracts require renewal before expiry in 2027. Utilities typically have a requirement to renew contracts 18-24 months before existing contracts expire, and therefore several utilities have recently come to the market with new RFP's and are quietly pursuing off-market discussions, but uranium producers are unwilling to lock in long term contracts pricing their material close to the current uranium price.
Nuclear reactor demand for uranium is sticky and has been somewhat insulated to the current pandemic versus other sources of electricity generation. It is still the only source of reliable, baseload, emissions-free electricity we have. In addition to the current 441 operating reactors globally, demand is expected to increase on the back of new reactor construction in which there are currently 53 new nuclear reactors under construction. The likelihood of massive fiscal stimulus through infrastructure spending in certain countries, including the U.S., could add to this number as countries try to boost their economies coming out of the pandemic.
Since 2003 we have experienced 8 periods where the uranium price has spiked significantly over a short period of time with the average uranium spot price increasing 58% over an average of only 6.6 months. Worth noting is that the current spot price (approx. $30 per pound) is still below the average all-in cost of production and well below the incentive price needed to bring meaningful new production online globally. All of this bodes well for a rising uranium price and increasing valuations for the relatively small universe of publicly traded and investable uranium mining companies.
SH: As the New Green Energy Revolution continues to gain momentum, how has Skyharbour positioned itself to become a global leader in this massively expanding sector?
JT: I am of the mindset that the green energy push is one of the big things that is going to continue to drive improved sentiment for nuclear power and that a new wave of investor interest will materialize as it becomes more accepted by the ESG crowd. Nuclear's role in combating climate change and improving air quality is going to be very important going forward, and we are starting to see that narrative change in a positive way. Nuclear is the safest way to supply reliable baseload power and by some estimates has saved over 3 million lives that would have been lost prematurely to deadly air pollution from energy alternatives.
Even some well-known, previously anti-nuclear environmentalists are beginning to wake up to the realities of the modern world and the pragmatic solution nuclear provides, especially if the goal is to wean off fossil fuels. One example is Michael Shellenberger who has become one of nuclear's biggest proponents.
He was Time Magazine's Hero of the Environment in 2008 and speaks often on the topic of nuclear energy. One of the things that turned him into a strong nuclear proponent are real life cases studies and simple facts. For example, when you look at France and Germany, here are two countries that have gone in complete opposite directions with their energy policies.
Post Fukushima, Germany announced that the country would phase out nuclear whilst making a major investment into "green, renewable energy", which, of course, is nonsensical given that nuclear is also emissions-free. Bottom line is that there are many countries below the Paris Climate Agreement-ratified targets, so I expect there to be a renewal of interest in nuclear as a viable source of emissions-free energy to meet these targets, especially in the U.S. as it is likely to rejoin the PCA under Biden.
Skyharbour has an important role to play here. We have one of the largest land packages and several uranium deposits in the world's most prolific region for uranium and we are advancing these projects with both our own exploration programs and partner-funded programs. We are one of only a few active companies at the forefront of finding and developing the next generation of uranium deposits to provide fuel for clean nuclear power going forward.
SH: Thanks again, Jordan, for taking the time to speak with us today at Stockhouse. Is there anything further you would like to add?
For more information, please visit the website (skyharbourltd.com) or you can reach out to my team and I to discuss further with our contact info all online.
FULL DISCLOSURE: This is a paid article produced by Stockhouse Publishing.